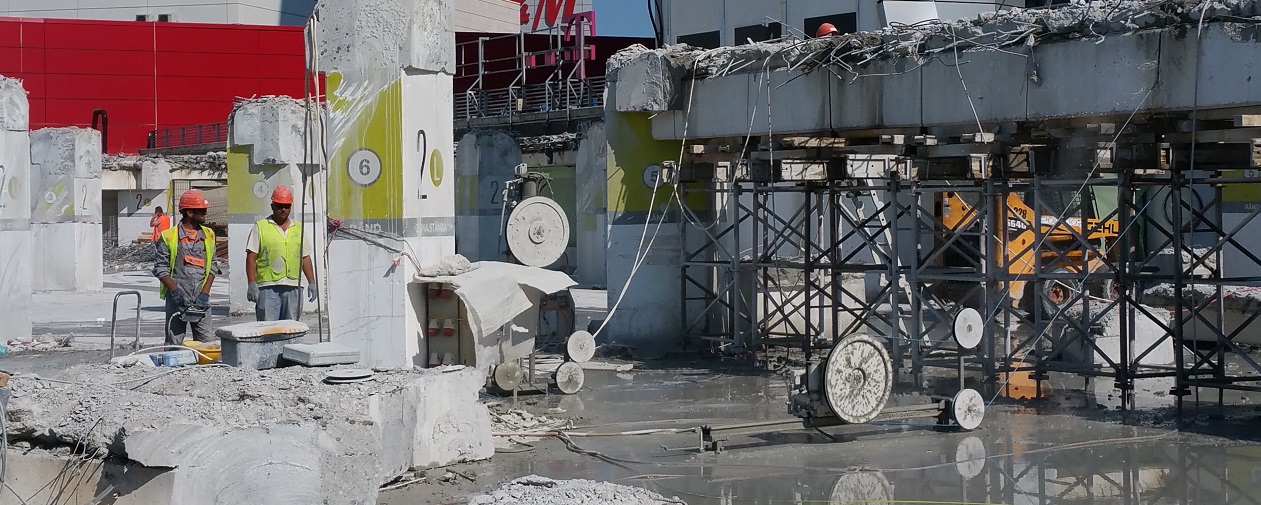 Servicii
Round penetrations/openings using diamond bits:

Core drilling techniques are used when precise circular cuts are needed to be made in concrete or other structures (masonry, stone etc).
Main applications: openings for plumbing, electrical and other special installations, anchoring systems, sampling, technological openings for diamond wire sawing.
Penetrations can be performed vertical (down and up), horizontal and also inclined. It can be done going though or blind. The usual diameters go up to 500 mm and the hole lengths can reach several meters when using powerful machines with extension equipment and appropriate diamond bits.